the Jailbirds – oldschool rock, rhythm and blues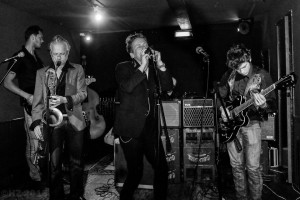 The Jailbirds zijn vuig en ruig. Ze treffen elkaar een aantal keren per jaar en dan gaat het dak er volledig vanaf.
Marcel Alkema – vocals & bluesharp
Marcel Wolthof – drums
Chiron Schut – guitar
Thomas Wouters- bass
D-j Heinstra – saxes
the Jailbirds – Automatic Sam

An impressive performance from the Jailbirds 16-06-2013 in Cafe de Engelstede, Engelbert, Groningen ( NL ).